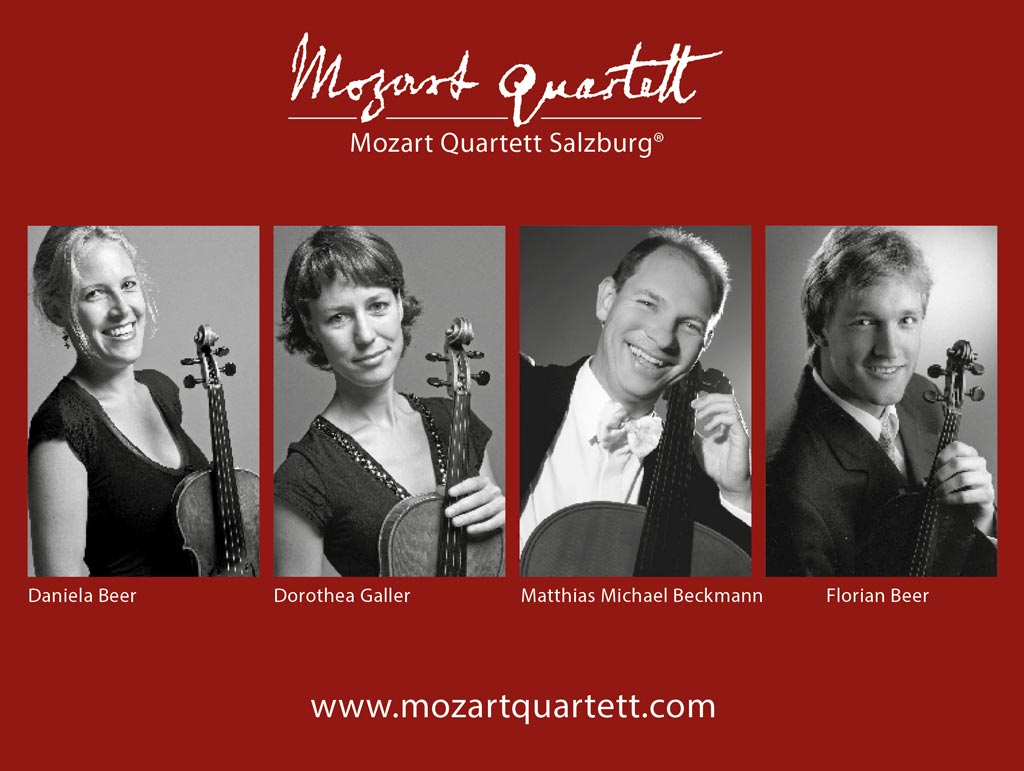 With its individual style, the SALZBURG MOZART QUARTET, founded in autumn 1996, has made a name for itself as a first-class Mozart ensemble.
The ensemble has been strongly influenced through regular work with distinguished performers including Irena Grafenauer, Pepe Romero, Radovan Vlatkovic, Michael Martin Kofler, Milan Turkovic, Sergio Azzolini and the Vienna Boys' Choir.
CD recordings – especially the complete Mozart Flute Quartets with Michael Martin Kofler and Mozart's Horn Divertimento with Radovan Vlatkovic – document the Quartet's successful career.
The SALZBURG MOZART QUARTET gives regular, well-attended guest performances at major festivals including Schwetzingen, German Mozart Festival, European Music Festival, Settimana Mozartiana Chieti, Odeion Salzburg, and performs widely in Europe and abroad.
In 2006, as part of the Salzburg Mozart-Haydn cycle (2000-2006) for Mozart's anniversary, the Quartet gave a highly commended performance of all 23 Mozart string quartets.